Did Blizzard really sell itself?
It's easy to prosecute a studio that has been really stacking up on PR issues in recent years, but it's worth knowing how Blizzard has really been handed over since its inception.
After every blizzard stumble (and recently there have been a few), the team is accused of swapping creativity and a love of games for the evil grin on the dollar because they "sold themselves to Activision". Well, the reality, as is usually the case with such accusations, is somewhat more nuanced. Blizzard was far from a straight path, and it was only by flying back in time to the early 1990s that we could get a full picture of the studio's past and present situation. 
A six-headed dragon 
Blizzard Entertainment – the developer and publisher that has been honored by such wonderful series as Warcraft, StarCraft, or even Diablo, now a subsidiary of Activision Blizzard – is owned by this company. Like other mega-companies, Activision Blizzard can be divided into several slices: Blizzard Entertainment, for example, has their own Activision publisher (it would be possible to break down the pyramid anyway, after all, publisher development teams including High Moon Studios, Infinity Ward, Raven Software, Sledgehammer Games, or Treyarch). Activision Blizzard will also include King, who becomes a gold mine due to the Candy Crush Saga, and Activision Blizzard Studios, an e-sports organization called Major League Gaming Corp. (MLG), and the Activision Blizzard Consumer Products Group, which is responsible for merchandise products. So, what we call Activision Blizzard today is divided into six size slices; but how did Blizzard's once independent, brave team get involved? Well, they weren't really independent for very long.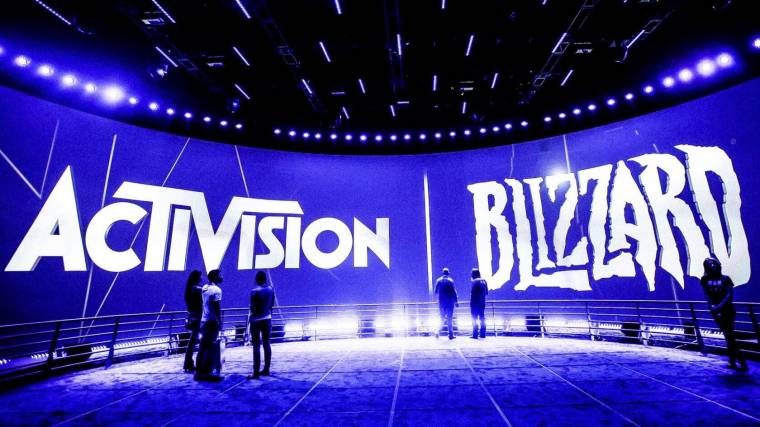 Blizzard Entertainment, or its predecessor, was founded on February 8, 1991 under the name Silicon & Synapse. Three recent graduates of the University of California, Michael Morhaime, Frank Pearce and Allen Adham felt they should get involved in game development. The guys were pretty determined, for example, Morhaime asked her grandmother to borrow the amount she needed to set up the company – about $ 10,000 each to help set up the company. For the first couple of years, they only dealt with portals, meaning they moved other teams to new platforms (such as JRR Tolkien's The Lord of the Rings, Vol. when they arrived: Rock n 'Roll Racing and the legendary The Lost Vikings arrived at Interplay, which was also published by Interplay. A year later, the Morhaime development team changed its name to Chaos Studios, which had a great ring on the company board; however, in the same year another name change occurred, as they were acquired. Indeed, the loss of studio independence and the birth of the name Blizzard Entertainment took place in parallel. It was then, that is to say, still in 1994, that they were engaged by a distributor called Davidson & Associates. A total of $ 6.75 million was paid for them, which would roughly double that amount today. the loss of studio independence and the birth of the name Blizzard Entertainment took place in parallel. It was then, that is to say, still in 1994, that they were engaged by a distributor called Davidson & Associates. A total of $ 6.75 million was paid for them, which would roughly double that amount today. the loss of studio independence and the birth of the name Blizzard Entertainment took place in parallel. It was then, that is to say, still in 1994, that they were engaged by a distributor called Davidson & Associates. A total of $ 6.75 million was paid for them, which would roughly double that amount today.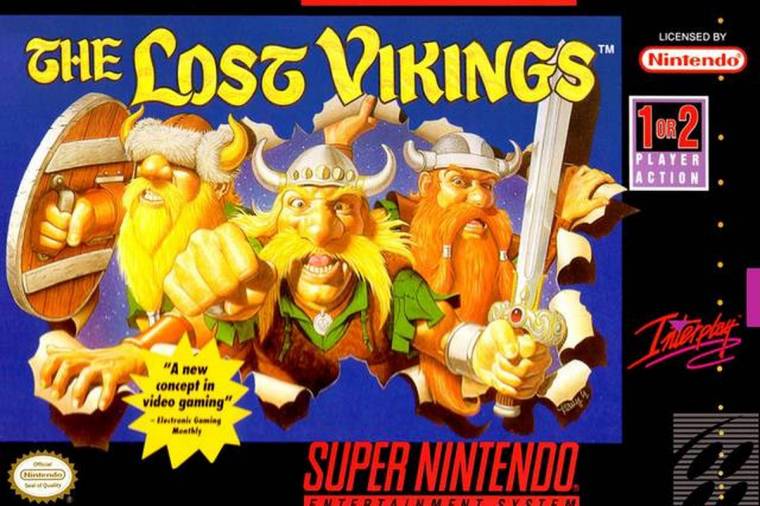 Hello, my name is
You may well be wondering what the name of a good heaven should be, just because the son of man has been bought by a larger company. The thing is, they had exactly one hundred thousand very good reasons for it. One The Florida-based company Chaos Technologies demanded $ 100,000 from Chaos Studio if they wanted to continue to call themselves that – obviously the two companies had similarities. Obviously, the Morhaime didn't want to pay that much, so they switched to Orge Studio in April 1994, but Davidson & Associates didn't like it. That is, if you are no longer working for an independent development team, but for owners to decide their fate, you cannot choose your own company name without compromise. Shortly before their first breakthrough work, Warcraft: Orcs & Humans, they renamed themselves, and from that time on they became known as Blizzard Entertainment. 
According to Morhaime, Blizzard's name was found in quite unusual circumstances: Allen Adham began to write the words that sounded good to them alphabetically, then passed it all to Davidson & Associated's legal department to read is not an obstacle to using that name, after all, they didn't want to run into Chaos Technologies again. Relatively quickly, at the second letter of the English alphabet, I managed to find the word that everyone in Warcraft and Diablo franchises are jumping into.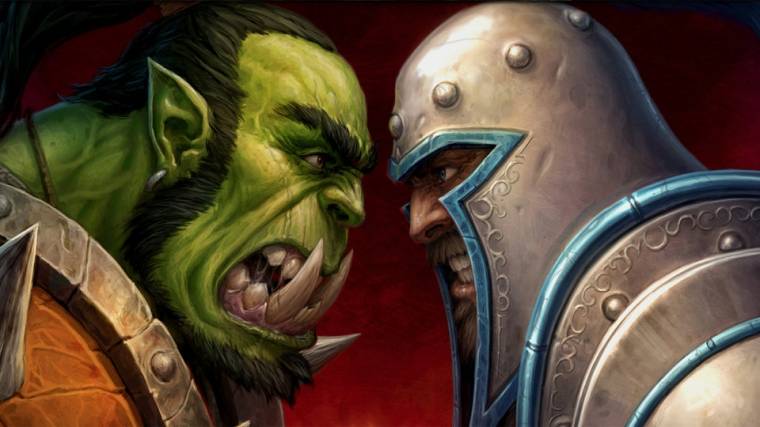 The next big player in Blizzard Entertainment's life was Vivendi, but before that the team went through a few hands. Davidson & Associates was acquired by CUC International in 1996, along with Sierra On-Line, and this year was exciting for the team only because they were finally able to shop over their heads, a little bit: they bought Condor Games, which was working on an action role-playing game. This eventually became Diablo, now completed by Condor Games under the name Blizzard North. This team produced the second part and its complement, but in 2005 Vivendi (patience, a few lines below) decided to join the North and South bands, then Blizzard North and Blizzard South ceased to exist separately. But let's not run that far.
Those happy Vivendi days
The current owner, CUC International, merged with HFS Corporation in 1997 and is now named Cendant. The events were swirling at a stormy pace as they had to wait another year for another change: in 1998, Cendant went bankrupt and their shares fell 80%. Their entire software manufacturing division (including Sierra Online and Blizzard Entertainment) was sold to a French publisher, Havas. We are still in 1998, when Vivendi bought the aforementioned Havas, so Blizzard became part of Vivendi Games. Difficult to follow? Calm down, the really complicated part has gone so far, now things are getting simpler.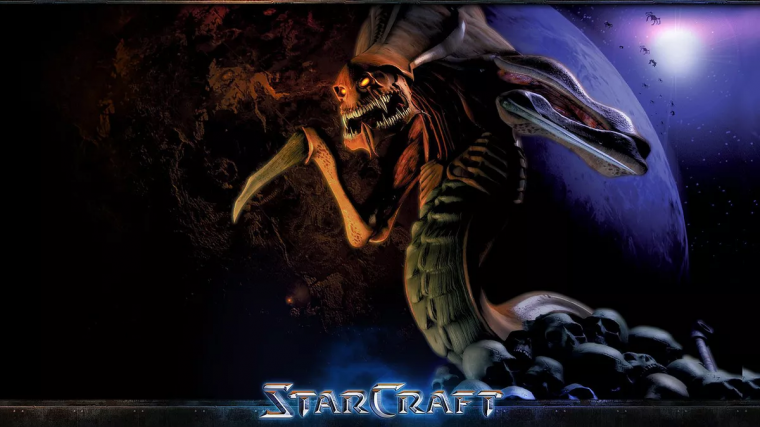 In the years that followed, Blizzard Entertainment was a real success, with a huge hit with StarCraft in 1998 and Diablo II in 2000, and World of Warcraft in 2004 (2005 in Europe), which completely rewrote everything we thought about MMORPGs – we had to wait until March 2005 to reach one and a half million subscribers. Blizzard then teamed up with The9, which was needed because foreign companies couldn't publish their titles in China, and they obviously didn't want to leave this market without WoW. Of course, it's worth talking about a stalled project at this time – does StarCraft: Ghost's name tell you anything else? Blizzard first wanted to create a stealth StarCraft spin-off for game consoles with Nihilistic, but for years they have been promoting the game, we know today that it could never be finished. Nihilistic and Blizzard broke up because of creative differences, and later Swingin 'Ape Studios would have put the project in order, but in 2005, it was a rush to get the whole thing done. But the year 2005 was more about celebration, with the first BlizzCon held in October at the Anaheim Convention Center.
And then the show wasn't closed with a mobile game yet …
From your united powers, the …
By 2006, World of Warcraft had become inevitable, with over $ 1 billion a year in gambling generated exclusively from subscriptions. At that time, Activision was not at the height of the situation, with the nightmare of a potential bankruptcy hovering over their heads, and Bobby Kotick, the company's chief executive officer, was looking for a quick solution: striking the current hit MMO market. just as everyone wants to develop or release a battle royale game these days. So Kotick had a toothache at Vivendi Games, but Vivendi's managing director, Jean-Bernard Lévy, was not a dumb person himself. He was only willing to enter into the merger of the two companies if he remained the decisive word. Kotick's decision, far from simple, was eventually facilitated by Michael Morhaime, who sketched for him, that Blizzard is just about to expand into the Chinese market, so in the future you can expect happiness and money. The merger was completed in July 2008, with the exception of Blizzard, and Vivendi Games was virtually wound up, and at the end of the massive merger, we now had a new corporate giant called Activision Blizzard.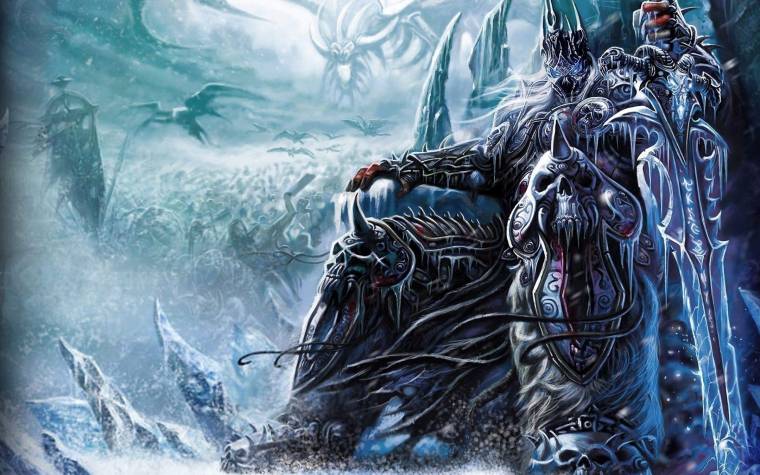 Morhaime did not speak to the air: Blizzard agreed with Chinese NetEase that they would release Blizzard games in the Asian country – something StarCraft II needed to do. The only exception to the deal was World of Warcraft, the hen who laid the golden egg, which was about to receive its new addition, Wrath of the Lich King. World of Warcraft was still released by the aforementioned The9 in China, but the new expansion could not eventually be found on store shelves. Chinese censors found it inadequate, denied permission to publish, even though they tried to bring all the required changes to The9. See, after Blizzard terminated its contract with The9 in April 2009, the local release of World of Warcraft came under NetEase's control, 
In 2010, the World of Warcraft player base began to decline slowly, with 12 million subscribers in 2010 nearly halving. In search of new directions, smaller teams were organized within Blizzard to brainstorm fresh, ground-breaking ideas. Thanks to these processes, for example, the birth of Hearthstone, which has been popular since then and has been played by more than 100 million people in 2018 – was also helped by the fact that collecting card games is essentially free. Also, a smaller in-house team started working on the Titan project, which they did not complete, but used some of its elements a little later. The hard core of the former cast of the game, led by Jeff Kaplan, put together Overwatch from the ruins of the Titan, which could be released in 2016.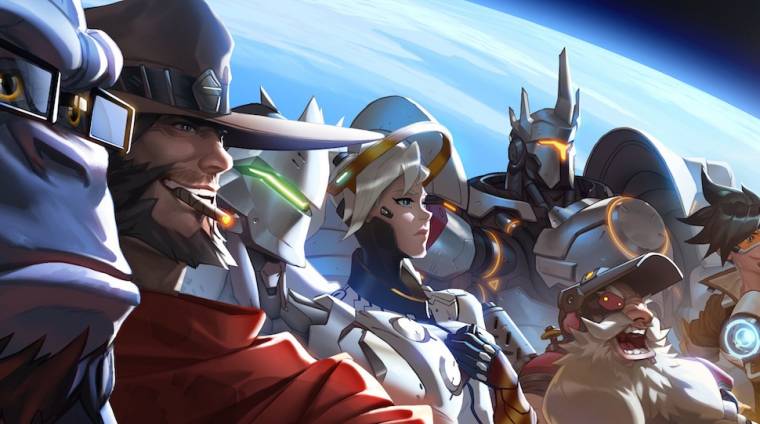 Shares enchantment
After the big Vivendi-Activision merger, there hasn't been a huge change in the history of Blizzard Entertainment from a company history point of view, but for a few brief sentences, it's definitely worth mentioning how Vivendi came out of the picture. By 2013, Activision, which had previously been in serious trouble, had crumbled. That's it, exactly on July 25th Activision Blizzard announced it has bought 429 million shares from Vivendi for about $ 5.83 billion. Vivendi's share dropped from 63% to only 11.8% and was no longer the parent company of Activision Blizzard. The current situation is that Activision Blizzard is an independent company and the majority of its shares are owned by other people than the godly people, ie the shareholders. Bobby Kotick (who is still managing director) and Brian Kelly (president of the company) are holding a smaller slice, 24.4%, sure, on a solid basis.
In the second half of 2010, it was not a bad thing to become a shareholder in Activision Blizzard. In 2014, Destiny already generated half a billion dollars in revenue on the day of its release, and Call of Duty: Ghosts made $ 1 billion in just one day. In 2015, they were added to the Standard & Poor's 500 list, which, besides them, was the only place for Electronic Arts in the gaming industry – a list of the largest value companies in the US, listed by NYSE and NASDAQ. So there was something to chop into the milk, and it's no wonder they bought the Kinget pot behind the Candy Crush Saga in November 2015 for $ 5.9 billion. At the same time, Activision Blizzard Studio was founded to produce films and television series based on the company's game series. In 2017, they finally made it to the Fortune 500 list, previously only EA and Atar, the industry's top five open-listed public companies. Until 2018, stocks, the BlizzCon and theDiablo Immortal's announcement , on the other hand, was a cold plunge: the exchange rate was at its peak in September 2018, at $ 83, and in October it had fallen to around 68, but after the BlizzCon began to fly deep. Growth started in the fall of last year, and for nearly a year the exchange rate stagnated at around $ 45. It seems that the latest indicators of  Warcraft III: reforge just bright reception was not really affected.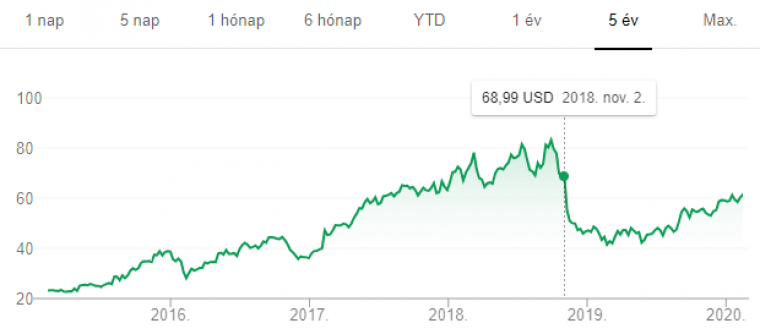 master Triple 
Mike Morhaime announced in October 2018 that he will resign as Blizzard Entertainment's CEO and will only serve as a consultant in the future. He was replaced by J. Allen Brack, a leading producer of the World of Warcraft series. However, Morhaime's career as a consultant was not long, as he announced in January 2019 that he would leave the company permanently . This was on April 7, 2019. Frank Pearce was Blizzard's director of development until July 2019, when he resigned, he is currently only a consultant in the studio. Allen Adham is still vice president of Blizzard Entertainment, so he was the only one left in the starting trio. The big question is, is this ship really sinking right now, and if so, who will be the next to board the lifeboat.